Pick a dress that doesn't minimize your children's activity
Your baby is growing up. The day of lying in the cradle and staring down at you, is long gone. We are talking about your toddler baby. Toddlerhood is one of the vital stage of life in which there requires a lot of care. This is because immature body is very sensitive to the surroundings that are changing continuously. Day by day he is becoming extremely picky about everything around him. Now that he is walking, running, climbing, potty training and insisting on doing everything by himself the first concern that should hit your mind; how to pick proper toddler dresses for your baby. However, novice experience of motherhood can pose problems, making you ask questions the like how to buy toddler clothing. Here we are going to discuss those.
The common mistakes that most new parents make is that they always buy their toddler clothing based on how they look instead of their quality, comfort, and size. They need clothes which allow them the freedom to explore their surroundings. Babies this age begin to walk or cruising around furniture and it's very important to buy clothes that won't get caught on furniture or trip your toddler up. You need to know the right clothing size of your baby, including weight and height as well. Buy clothes that should not be too tight or well fitting but should be a bit towards loose side cause babies this age grow faster. Too tight or short dresses create irritation as well as too long or loose dresses can cause accident.
Take extra care about the cloth material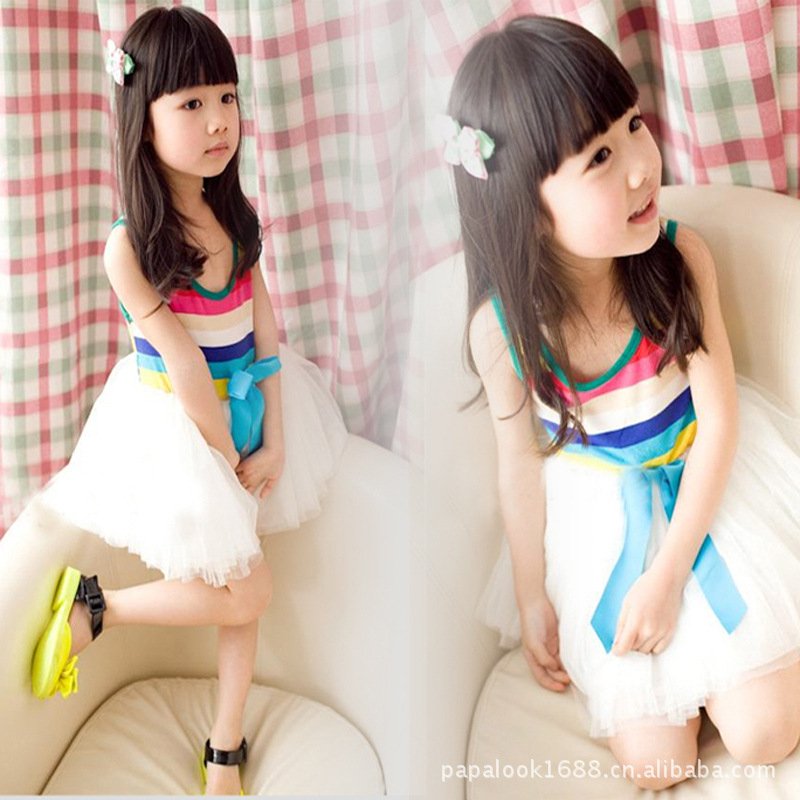 Choose a dress that is suitable for the occasion
Baby clothes have to be made of soft material or cotton cloths as these do not irritate the skin of your child. Ensure that the clothes are soft to the touch, durable, and extremely light. You should check to see if there are any smells emitting from the fabric because painted on designs and dyes might cause some serious problems to your child's skin. So stay away from fabrics that have been dyed or painted. Kids are very playful. Especially, the babies of 2 years are very considerable for this. This is why they sweat largely. The clothes are needed to be cool for this case. Remember, Weather is an important fact on buying baby dresses. Moreover, if there is chance of having cold because of the weather, there may be used special type of toddler clothes that will not allow cold to attack the babies.
Be prepared for potty training. Babies that still on diapers, clothing for them can be easy in way. But if they are under potty training, avoid one suit dress for them. Go for two piece dress such as skirts or frocks for the girls and t-shirts and Pants with elasticized waists for the boys. Go for buttons or toggles she can cope with alone rather than slot-in zips which are difficult. Toddlers spend lots of time painting, drawing, using play dough, in the sandpit, digging dirt, riding bikes and doing anything else which will get them dirty. Don't choose your little one's best clothes for these occasions, you don't need to be upset if something you love gets messy, choose clothing you are not worried about getting mucky.
Dressing your kids up for occasions can be a lot of fun. That means in which occasion the dress is going to be used is important. We face many happy occasions like birthday, Christmas day, picnic, fancy dress parties, weddings etc in which babies need to wear a comfortable and fashionable dress. There was a time when one or two boutiques used to manufacture toddler dresses. Nowadays many companies are now available in the market those are preparing such dresses. But if you don't get the dress of your desire feel free to go online. There are several fashion houses ready to make dresses according to your desire. Most of them also offer home delivery. So there is no room for worries. At a glance the notable things you need to keep in mind-
Good materials for the clothes
Well fitted and well managed
Dresses that matches the occasion
Beautiful dresses with budget
Accessorizing them is fun
Just don't get too obsessed with the dress. Go on for some light accessories. A ribbon band or a flower band would be nice for the girl and for the boys a cute cap, hat could be nice. Try to avoid spending money on buying a bunch of shoes for your toddler. Toddler feet grow remarkably fast, and you will only waste money if you do so. Make sure that your child has one or two pairs of sneakers, a pair of dress shoes and a pair of rain or snow boots.
This is how we can think to choose the best suited and comfortable toddler dress for our kids. A wide range of color, style, fabrics, etc can be got in this way. To meet the needs of our lovely babies, such considerations of age, purpose, and activity are very important. We better start thinking about these. However you manage choice of clothes, make sure they are as easy as possible for the child to manage. Thus you can give them a free and stylish toddlerhood.